Friday, April 2, 2010 at 04:10PM
With any visit to our Maui Vacation Rentals you'll want to checout Capture Aloha to get those great pictures of you and the family. During your stay, you may consider visiting our Arts Center or Island Museum to discover the true hidden beauty of our natural Island environment. Below are a few Hilton Head activities that best represent the local flavor of the Island.
Sunday Breakfast:
7:00am - 1:00pm
Contact: Grouper's Restaurant at the Holiday Inn Oceanfront
Location: Grouper's Restaurant at the Holiday Inn Oceanfront
Address: 1 South Forest Beach Drive Hilton Head Island, SC 29928
Phone: 843-785-5126
Sunday's just got better! We now offer our daily breakfast buffet on Sunday's until 1:00 pm. Join us after church, have a late breakfast, or just make breakfast your lunch! Enjoy a sumptuous selection of breakfast favorites like fresh fruit, assorted yogurts, scrambled eggs, bacon, hash browns, grits, assorted cereals, breakfast breads, muffins, omelet station, waffle station, and pancakes! All this for just $9.95 per person plus tax and gratuity! Now remember, kids 12 and under eat free from the children's menu with a limit of 2 children per full paying adult entree.
http://www.hihiltonhead.com
Kid's Night Out:
• Want a night to yourself while your kids have a blast with their friends?
• Bring your children to the Island Recreation Center's Kid's Night Out!
• Fun night for children
• Activities such as swimming, games, art & crafts, movies and theme nights
• Pizza and a snack will be served
Kindergarten-5th Grade
Fridays
January 14, February 11, March 11, April 8
6:00-10:00pm
Fee: $20/pre-registration or $25/day of registration
2nd Child Half Price
Snow Day: It might be a balmy 60 degrees on Hilton Head Island this winter, but the forecast calls for snow Jan. 22th, 2011 — at least at Shelter Cove Community Park.
The powdery white stuff will be piled high for the annual Hilton Head Snow Day, a meteorological phenomenon created by the Island Recreation Center. OK. So, it's not the kind of snowy precipitation you can catch on your tongue, but you can still build a snowman, throw a snowball and make beautiful snow angels. And you won't need snow tires to get home!
Young children will have their own area to romp about in the snowfield. In addition, there will be lots of inflatable rides by Jumpin Jaxx, including a 35-foot-high slide and a "Kids in the Kitchen" station showcasing food from around the United States.
Hilton Head Island's winter wonderland will be open from 11 a.m. to 4 p.m. Admission is $10 for children 2 to 18 and includes all rides. Adults and children younger than age 2 get in free. Concession foods and beverages will be sold separately. Proceeds benefit the Hilton Head Island Recreation Association Children's Scholarship Fund.
Shelter Cove Community Park is located mid-island, just off Hwy 278 behind the Plaza at Shelter Cove. Parking is available at the park and in the parking lot of The Mall at Shelter Cove. Call (843) 681-7273 for more information.
Jazz Corner hosts benefit for the Heritage: The Jazz Corner on Hilton Head Island will present "Jazzin' Up the Heritage Golf Tournament," a benefit for the Heritage Classic Foundation on January 18th, 2011. The event will feature Bob Masteller's Jazz Corner Quintent and Pairing. Cost is $250.00 per couple. Reservations are required. Details: 843-842-8620.
Wingfest: Saturday, March 19, 2011
Shelter Cove Park 11:00am-6:00pm
$5 Admission - 12 & Under Free Food Sold Separately
Local Restaurants Cook Up Their Best Wings, Live Music, Kid Zone
Come Vote for Your Favorite Wing!

Easter Eggstravaganza: Saturday, April 16, 2011
Shelter Cove Park 11:00am-2:00pm
$10 Admission Includes Activities
Parents and Grandparent Free of Charge Food Sold Separately
Easter Egg Hunt, Blowup Rides, Music, Face Painting and More!

THE VERIZON HERITAGE...APRIL 18th through April 24th, 2011.
The Verizon Heritage Golf tournament's 42nd event is located at the
Harbour town Golf Links at the Sea Pines Resort. This course ranks
among the nations's best. The tournament has a purse of $5.9 million.
For more information, go to www.verizonheritage.com or call (843)671-2448
Hilton Head Seafood Festival: Saturday, April 30, 2011
Shelter Cove Park 11:00am-5:00pm
$5 Admission - 12 & Under Free Food Sold Separately
Seafood Cooked by Local Restaurants, Silent Auction, Live Music, Kid Zone,
Iron Chef Competition and More!


Waterdog Outfitters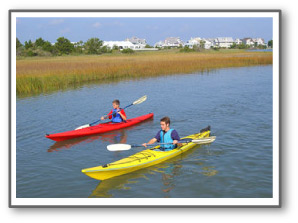 Call (843) 686-3554 for reservations.
Kayak the nature and history rich waters of Broad Creek. Get up close and personal with dolphin, otter, eagle, osprey and many shore birds. Watch and listen, as the mysteries of the maze of tributaries are unlocked. From the Marsh Wren to the Mud Snail. From the oyster to the crab. From 10,000 years ago to the present. Your island guide will give you an unforgettable trip. A fun must while on the Island.

Lawton Stables Horseback Riding
190 Greenwood Drive, 843-671-2586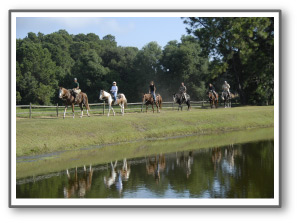 Would you like to pretend to explore Hilton Head as the Spanish once did? Horseback riding offers a unique way to discover the natural beauty of our island. You don't even need knowledge of horses or horseback riding experience to enjoy a relaxing ride through the 605-acre trail at our Lawton Stables in Sea Pines Forest Preserve. It's fun for the whole family and great for couples looking for a romantic excursion. Lawton Stables is a full service equestrian center. Riding lessons and one hour rides available for ages eight and up. Pony rides available for seven and under. Summer rides leave daily except for Sunday at 8:30am. 10:00am. 11:30am, 4:00 and 5:30pm. Please call for off-season hours. Advance reservations required and you must arrive 20 minutes before the ride begins.

Fireworks Tuesday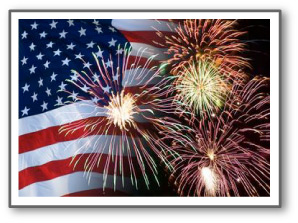 In season, Shelter Cove Harbor hosts "Fireworks Tuesdays" right on the water. Tentative dates for the 2011 fireworks are June 21 and 28; July 4,12, 19 and 26 and August 2 and 9.
The event and parking is free and makes for a great evening for the entire family! Some visitors like to picnic in the surrounding fields while others like to stroll the harbour's boardwalk. You can also enjoy dining and shopping at Shelter Cove during or after fireworks.

Pau Hana & Flying Circus Catamaran Sailing Charters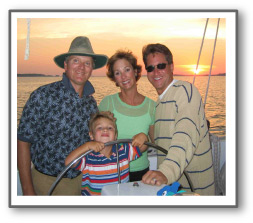 Call
843.686.2582 for more information and reservations.
The Island's Biggest Catamaran Sailboat offers comfortable seating plus plenty of walk around deck area. A narrated interactive fun experience customized for all ages! No microphones! The Island's BEST "happy Hour" Sunset Cruise! Bring along your favorite food and libations (including alcohol)! Soda, water and chips are also available on board. The Pau Hana is the best way to see Dolphins and other marine wildlife on Hilton Head from the water. Enjoy the area's special natural beauty with a 360-degree view under the relaxing and peaceful quiet power of smooth sailing on this safe and stable catamaran sailboat.

Arts Center of Coastal Carolina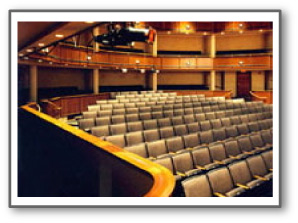 18 Shelter Cove Lane. Call 888-860-2787 for box office information.
The Arts Center of Coastal Carolina is a focus for all that's entertaining, moving and wonderful in the arts. Thier goal is to delight you, entertain you, challenge you, and help you explore new vistas. They produce musicals, comedies and dramas. They also host visiting performers, musicians, vocalists, artists, puppeteers and more. They are theater, with a 350-seat mainstage house and two smaller venues for youth and experimental theater. They are a gallery for the visual arts. They are a center of learning. And we are the community, taking our offerings to the world as we invite the world to us.
Always plan ahead on your Hilton Head vacation! As soon as you arrive, look over the visitor's guides and plan out your first few days (if you have not already). This will save you time and money and allow you to see all of the major attractions at your leisure. Be sure to also keep your eye on the Island weather conditions. Frequent rain showers can interrupt your sunny vacation if you are not prepared with a back-up list of things to do. Read our section of "Rainy Day Fun" inside this website.
Many bike shops rent bikes for use on Hilton Head Island's 12 miles of hard-packed beach and nearly 20 miles of public pathways on major roads and scenic paths in each of the private plantations. Bike shops ask that you don't ride in salt water. They also rent trailers, tandem bikes...

Perhaps second only to golf as a reason to visit Hilton Head, tennis is a booming industry on the Island. Although the Family Circle Cup may have relocated from SeaPines to nearby Charleston, SC, there is no slowing in...

In Hilton Head, you'll find a mix of people enjoying the various types of clubs offered in this small town. As you will see, the Island offers a variety of options for all visitors. Swinging singles, romantic couples, and families of all sizes will have...

The Hilton Head Island landscape is famous for its natural beauty and charm. Many of Hilton Head's back roads and beaches lead to protected parks and sanctuary's. There you will find an

It's important not to neglect your health even while on vacation. You can keep that healthy pace going, or try a new routine. Like most vacation destinations, Hilton Head offers a variety of activities that are fun and aerobic. These activities can keep you moving...